At VIIA, we seek to be more than just a railway operator. We offer our clients a global experience in multimodal transport. We wish to be the best partner for your projects and put our expertise at your service to give you easier access to multimodal transport.
Our mission: to give you easier access to multimodal transport
We wish to offer you the best multimodal transport experience by developing offers and services adapted to your needs and business activity. We provide personalised support to help you integrate multimodal solutions in your transport plans, whether or not you are already familiar with multimodal transport.
Become experts in multimodal transport with VIIA.
Our business: rail motorways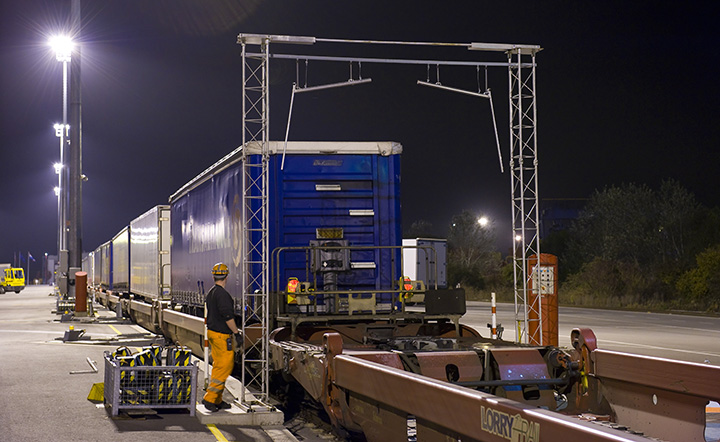 We ship unaccompanied semi-trailers by train using our rail motorway lines. This means we ship the semi-trailers only, without the tractors or drivers. Rail motorways are an innovative solution to transport goods in any type of semi-trailer, and are ideal for long distances or to cross natural barriers.
At VIIA, our philosophy is to adapt the rail to the road, not the other way around.
We think it is essential to offer our clients maximum flexibility. Therefore, rail motorways differentiate themselves from traditional road-rail transport in three main aspects:
High frequency trips: We chose to have a very high frequency of trips available for all our services, with several trains per day (up to 10 trains per day on the Alpine Rail Motorway).
Terminals open 24/7: Our terminals are always open and can welcome you at any time of the day or night.
An innovative loading technique: We use a horizontal loading technique which allows us to transport any type of semi-trailers on our trains and requires no investment in specific equipment on your part.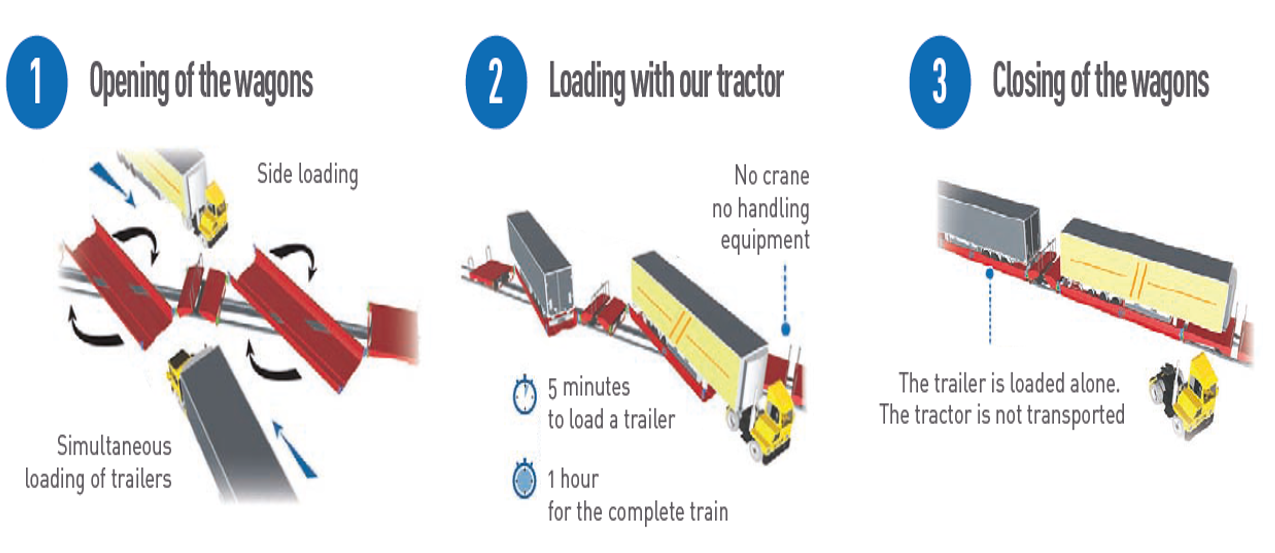 We are centred on performance and share our key reliability indexes with full transparency:
1 hour loading time for a full train thanks to our innovative horizontal loading technique which reduces transhipment times to the strict minimum (around 5 minutes for each semi-trailer, 1 hour for a full 24-railcar train loading 48 semi-trailers at Le Boulou).
87% of trains on time in 2016
16% empty transport in 2016
Want to learn more about the advantages you will get from rail motorways?
Click here