The VIIA multimodal experience does not include just train trips; it starts as soon as drivers arrive at our terminals. Our terminals are complete multimodal transport platforms with a range of additional services designed with you in mind.
Repair shops on our terminals
The majority of our terminals have a repair shop for your semi-trailers. There, we quickly and simply take care of small repairs to be made to your equipment so that it is ready to be transported on our trains safely.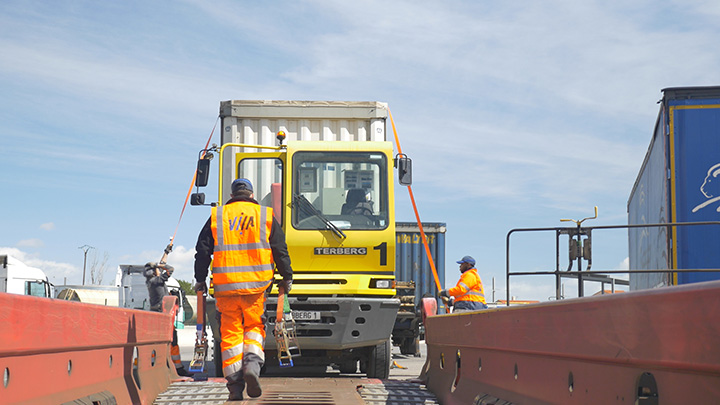 No need to drive extra kilometres to fix problems including torn tarps, broken stands, and goods that have shifted inside the semi-trailers. Our teams of professionals take care of these problems directly at the terminal so that you may safely load the semi-trailer onto the train without wasting any time.
Trucking services
Your semi-trailers travel unaccompanied on our trains. If you do not have any available drivers to pick them up at the arrival terminal, we will put you in contact with our partner trucking companies to transport them the rest of the way.
Do not hesitate to tell us what you need, our customer service will help you find a solution!