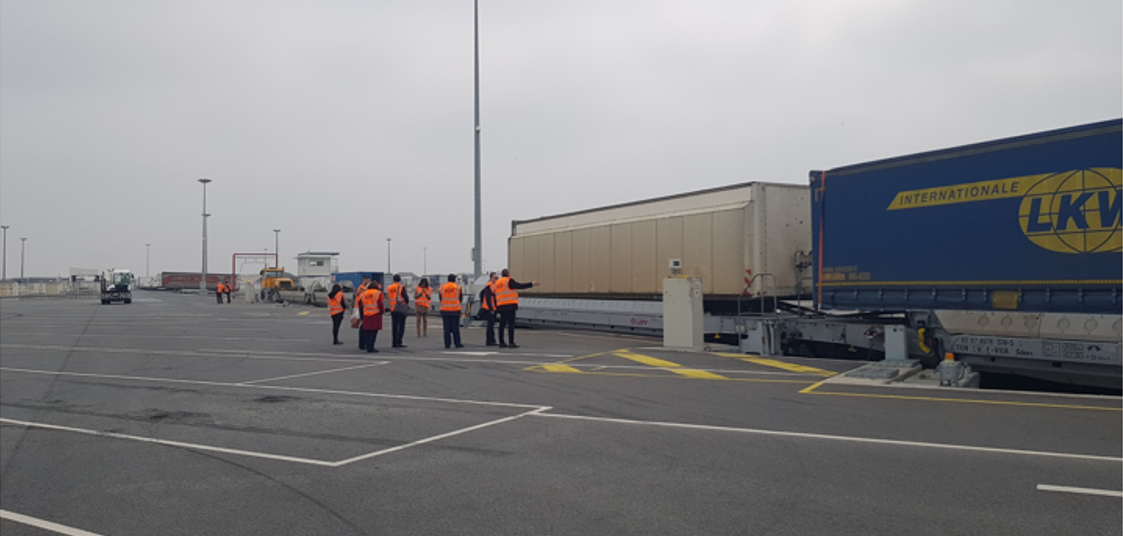 VIIA welcomed a Moroccan delegation in Calais.
On April 17th, the Calais terminal welcomed members of the GEF-Transport project steering committee, along with a member of the French Ministry for Ecological and Inclusive Transition.
The GEF project is led by the Moroccan Minitry of Equipment, Transport, Logistics and Water (METLE) and its goal is to make climate change an integral part of the national strategy for developing logistics competitiveness and of the implementation of logistics platforms.