We'd like to look back on our participation at SIL Barcelona 2017. The International Logistics Show held in Barcelona the first week of june is the perfect opportunity for transport and logistics businesses to meet and network. This year 19th edition of SIL marked our 10th anniversary participating at the event. These three days were as always, rich in content and exchanges.
Here are a few pictures to give you an overview.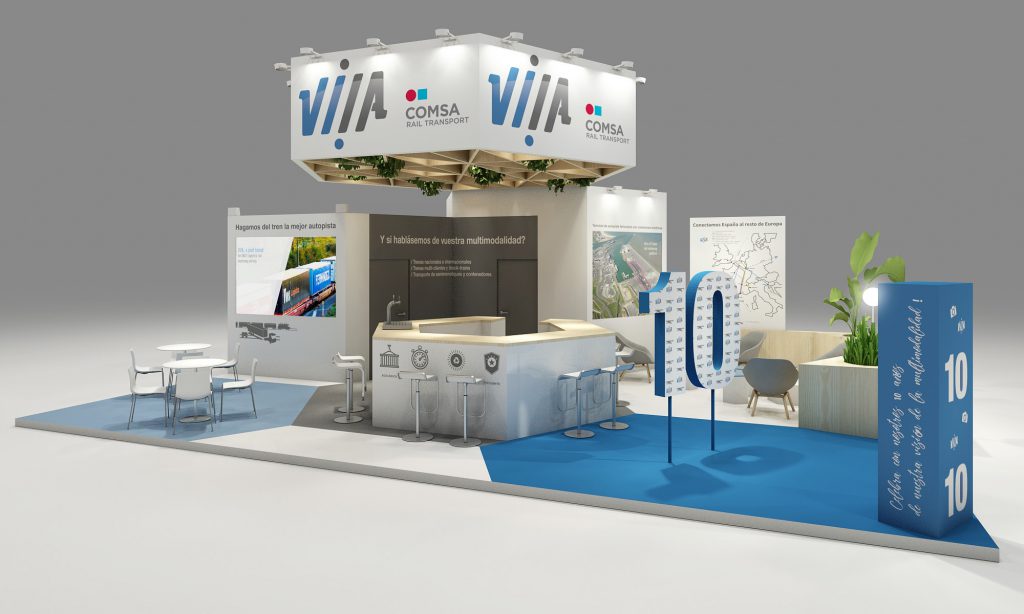 A detailed 3D render of the stand that would soon welcome our guests at SIL 2017.
Like last year, we partnered with COMSA Rail Transport. Having various development projects between Spain and the rest of Europe, it was only natural that we'd share our stand with them once again.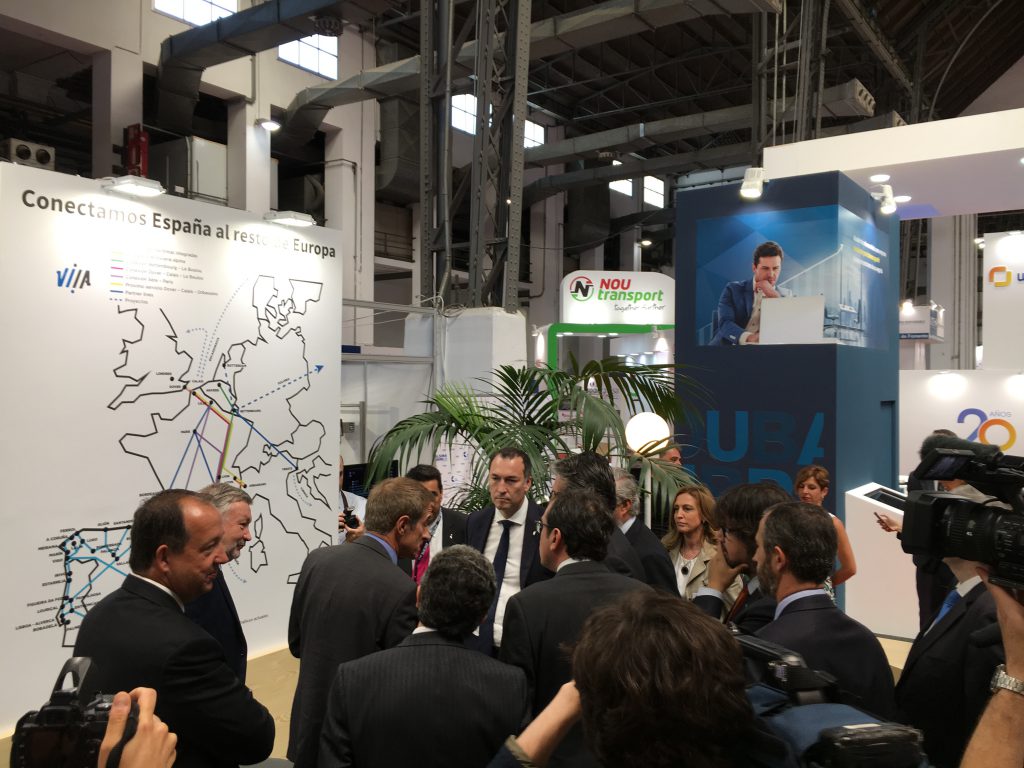 On day 1, the Ministry of Public Works was present at the SIL inauguration to discuss about the rail motorway network between Spain and the rest Europe as well as the various opportunities for development that may arise.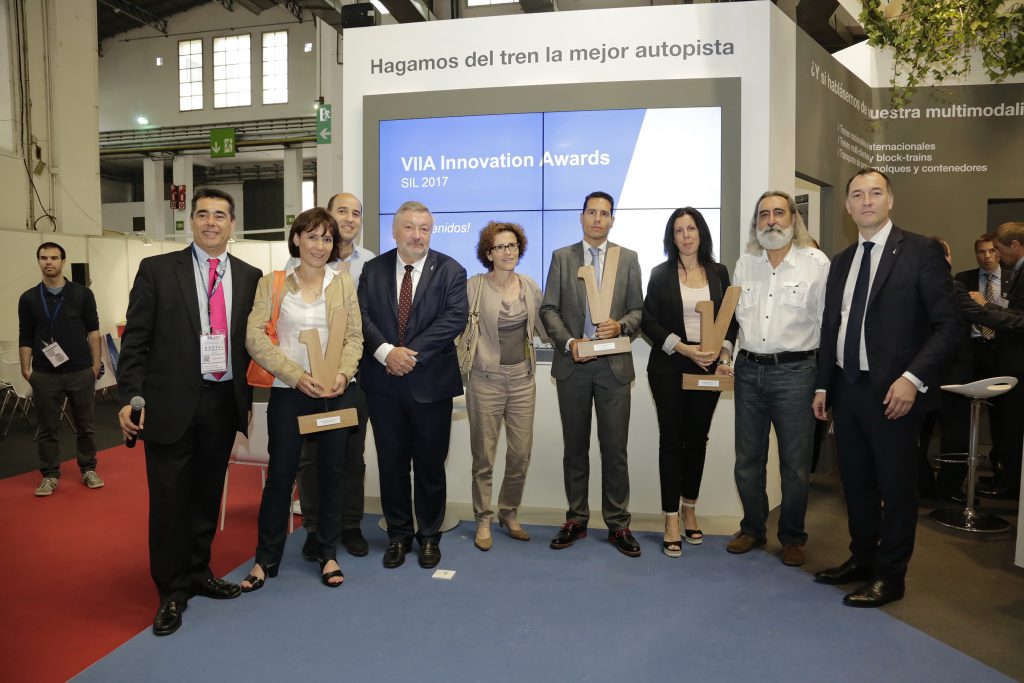 Day 2 is known for being the most intense day at SIL.
We awarded trophies to the representatives of the following companies for their focus on innovation in multimodal transport :
CELSA and Transports SALVA : First metal beams of 15 meters long transported by rail
EWALS Cargo Care : First trailer with reinforced curtainsapproved to transport tyres & big bags by rail
SEAT : First car carrier approved for rail transport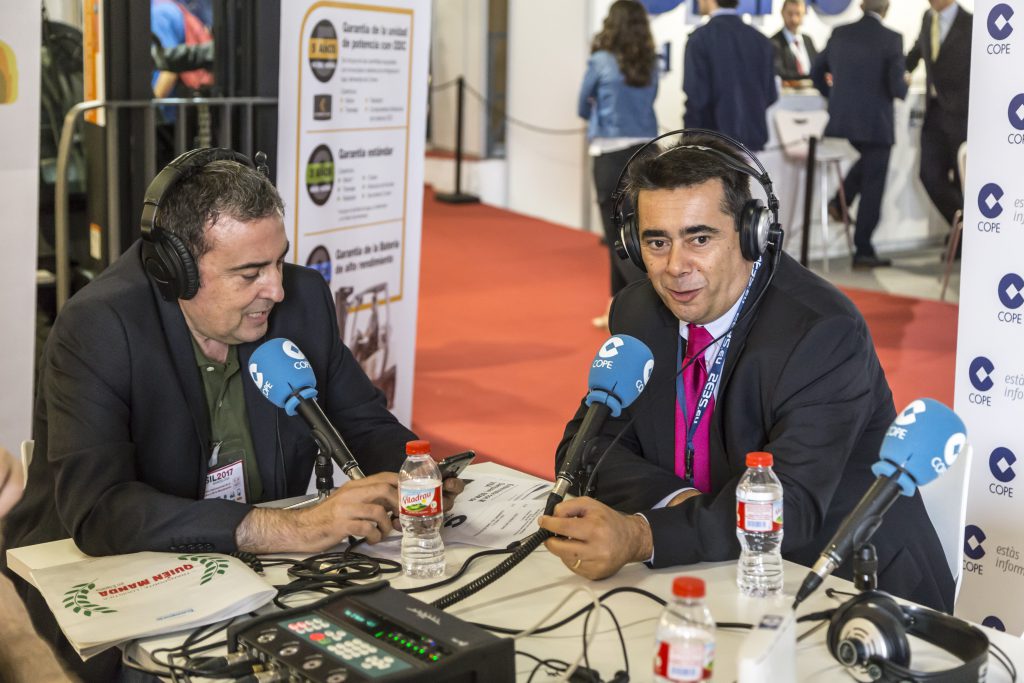 After the award ceremony, Miguel de Sanjuan, Business Development Manager Iberia at VIIA, was interviewed by national radio Cadena Cope. It was a great opportunity to further talk about current events regarding VIIA and future projects in development.
You may listen to his interview by clicking on the following link below :
Miguel de Sanjuan' interview with Cadena Cope Skip to 25'00" to listen to Miguel's interview.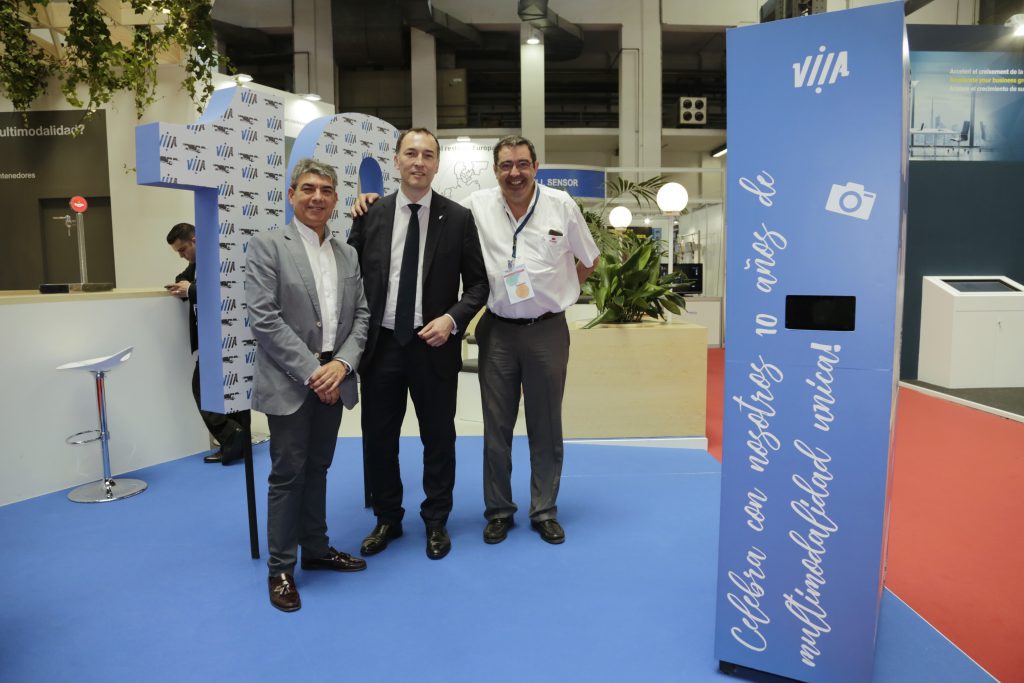 To mark our 10th anniversary at SIL 2017 we wanted to make it a special occasion. So we installed a photobooth so that guests and VIIA members could keep a memento of the event and share some laughs.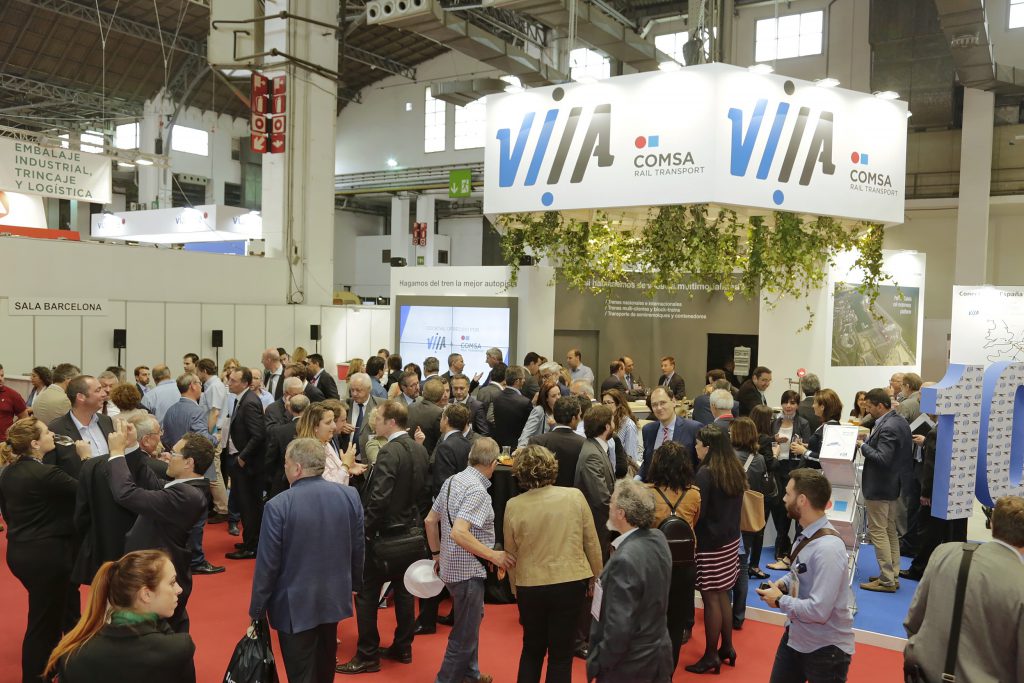 The event was a real success, ending day 2 with a cocktail reception on our stand, many people came and asked questions regarding our activities. We are very pleased of the outcome.
We end our SIL experience with a group photo of all the VIIA members present at SIL along with Sylvie Charles, General Manager of the Rail Freight and MultimodalTransport Business Unit of SNCF Logistics.
As always we are thrilled to be a part of SIL and wish to thank everyone for making this edition of SIL a memorable one.
We can't wait to be back next year!
You can find the video summary of the event below: