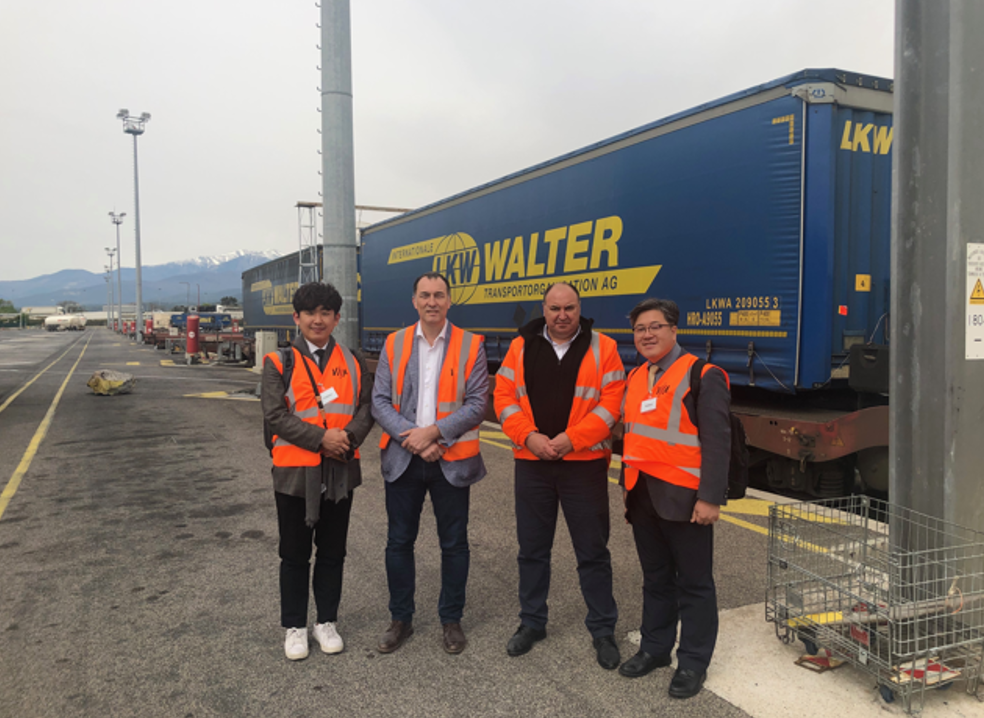 A Korean delegation in Le Boulou
On April 18th, a delegation from the Korea Transport Institute visited our terminal in Le Boulou to learn more about our technology and Equipment. this visit followed up on an initial meeting in Bettembourg in 2012 at which we presented rail motorways.
The Korea Transport Institute is a think tank Under the supervision of the South Korean Prime Minister's Office, which studies and conducts research on the various modes of transport. The delegation was very impressed by the innovative aspect of our offer and its environmentally responsible approach!