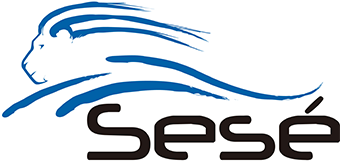 Sesé
From Spain to Belgium during summer weekends
Sesé offers a transport service which is committed to the respect of the environment and in constant advance with innovation and technology. It was only natural that we would choose rail transportation over air. VIIA helped us to propose an economic and ecological solution to our client, who has been very satisfied since we implemented it.
Daniel LÓPEZ DE TORRES
Key Account Manager at Sesé
The delivery of Sesé's client's stores is done on a tight flow basis, according to their needs, every day, even on weekends. Stores never have any stocks in reserve. Sesé loads its trucks with the goods produced in warehouses located in Spain and transports them by road to stores located in Belgium and the Netherlands.
During the summer, heavy goods vehicles are strictly forbidden on the roads in France on weekends so as to avoid traffic congestion. The clothes were transported by air from Spain to Belgium so that the shops would be delivered on time before Monday morning. This solution was very costly for the client but allowed them to have no shortage of stocks.
Stocks need to be routed and processed accordingly when stores are closed and not during opening hours.
During opening hours, staff must devote their undivided attention to customers by advising them and making sales, but in no way take care of received goods.
Trucks can't circulate on French roads during the weekend in summer making matters rather complicated.
Air shipment is too expensive.
The client's priority is that goods must arrive on-time.
We've been working hand in hand with Sesé in order to offer an alternative solution, that's less costly and both ecological and effective: the train.
At a fraction of the cost of what transporting goods by air would generate, VIIA and Sesé give the client the possibility to ship its goods during the summer and on weekends by rail. Trucks can't circulate on roads in France during those specific periods, hence anything but rail was not a viable option.
Transit times equivalent to that of a plane but much more flexible.
We've been doing this for 3 years and it's always worked.
Sesé loads its goods in the aforementioned cities located in Spain on Friday. The trailers reach Le Boulou on Saturday to be loaded on the train. They are recovered on Sunday in Bettembourg to be delivered in Belgium and the Netherlands during the night of Sunday to Monday.
This enables the client to have its stores stocked all year round without having to use airplanes which have proven to be too costly.
The benefits for Sesé's client: Goods shipped on time. Never a late arrival. Supply is never disrupted and there's never a shortage of stock.
During the Summer Holidays (July – August) we can assure 15 trucks on our trains for departures both in and out.
A greener solution for Sesé and its client.
A cost saving solution compared to airplane.