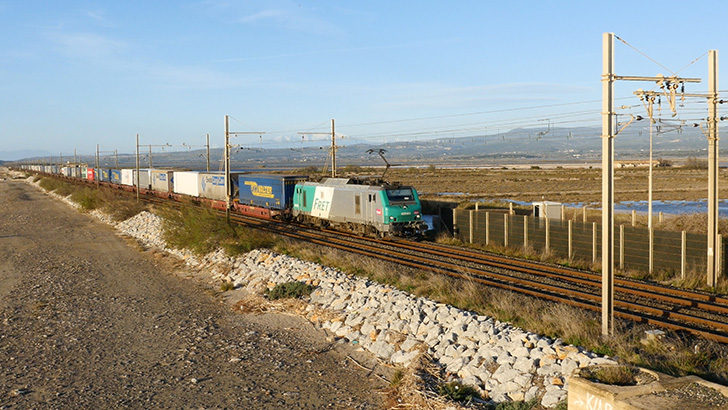 In the last few decades, the goods transport sector has changed considerably: production site relocation and open borders have led to an increase in international traffic flow and greater distances travelled. In parallel, your clients' demands are becoming more rigorous, and the competition with other European carriers is becoming increasingly tough.
In this race for efficiency and competitiveness, one of the most often-cited solutions is the integration of different means of transport, also called multimodal transport. How can resorting to multimodal transport reduce your costs and increase your competitiveness?
Reducing your costs on long-distance travel
Choosing to use maritime or rail transport for long-distance hauls (>900 km) has numerous advantages. You will no longer have to worry about the costs directly linked to road travel: no more tolls (or tickets), and no more reliance on the fluctuation in gas price from one country to the next. If the price of gas increases, it will affect the cost of road travel, whereas the cost of train (or ship) travel for the same trip will remain unchanged.
Additionally, multimodal transport allows you to increase productivity. For example, if you use unaccompanied rail transport, your drivers can make short-distance deliveries while your semi-trailers travel by train. In that way, you can use your tractors and drivers to their maximum potential and increase the number of kilometres travelled without hiring more personnel.
Moreover, taking the train means prolonging the service life of your semi-trailers and tyres. More kilometres travelled, less wear and tear.
Multimodal transport optimises your prime cost.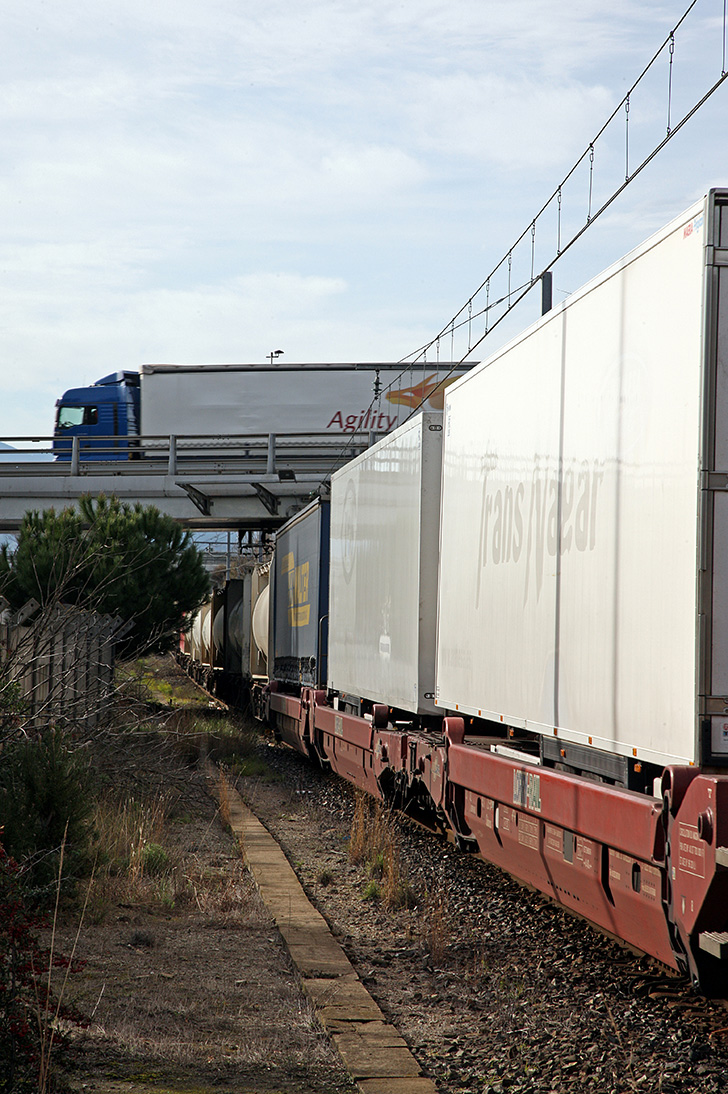 Reducing your carbon footprint and that of your clients
Multimodal transport gives you not only an improved brand image, but also a strong selling point to highlight for your clients. Shipping companies indicate that they give increasing importance to the environmental impact of transport and take this criterion into consideration when choosing a service provider. Rail transport allows you to save up to 90% on greenhouse gas emissions compared with road travel.
Safety first
Rail transport is currently the safest transport method in the world. Train travel reduces the risk of accident and ensures maximum safety for the transport of your goods, including hazardous materials.
It also means better conditions for your drivers. By limiting long periods of time spend on the road, unaccompanied multimodal transport facilitates compliance with the European social legislation.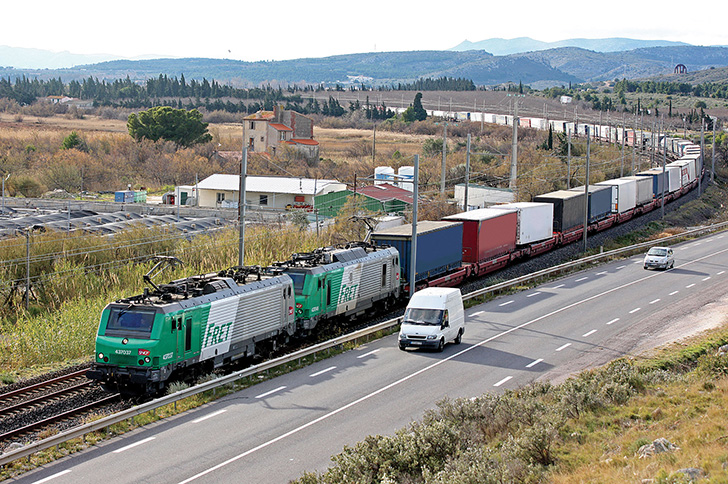 How can I work around the obstacles to using multimodal transport?
Multimodal transport often rhymes with rigidity and loss of flexibility compared with road-only transport. Not enough departures, strict timetables, mandatory investment in specific equipment…The efforts needed to adapt to these other transport methods sometimes prove too significant, and this discourages people.
Some professionals in the sector became aware of these obstacles and chose to adapt their services to provide easier access to multimodal transport. That is the case of VIIA, the rail motorway operator, which decided to put this adaptation at the heart of its business: this SNCF subsidiary adapts rail to road and breaks down the barriers to multimodal transport.
Frequent and non-stop service
One of the rail motorway's unique features which guarantees maximum flexibility is the high frequency of trains: up to 8 trains per day travel between the France-Spain border and Luxembourg, for example. You may access VIIA terminals at any time of the day or night, every day. The non-stop service offered by VIIA allows you to haul goods every day of the year, including weekends and public holidays. This is a major advantage, as no heavy goods vehicles may travel on French roads on these days.
Unique technical solution
With rail motorways, no need to invest in craneable semi-trailers. The technology used enables all types of semi-trailers to travel by train: VIIA uses innovative low-floor pivoting railcars, enabling side-loading without using a crane. All types of semi-trailers are welcome on the train: tanks, mega, refrigerated, and more.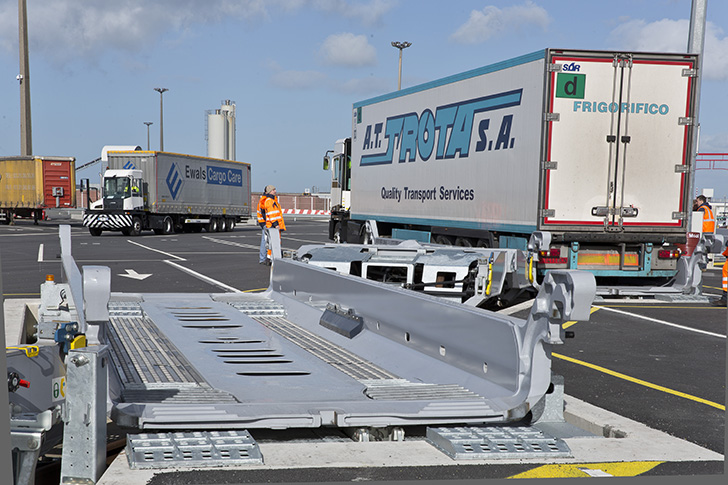 Expertise in refrigerated transport
VIIA teams make it a point to support you from A to Z as you first explore multimodal transport solutions. They put in place initiatives to make the integration of multimodal transport into your transport plans as easy as possible. VIIA has great expertise in refrigerated transport units. They make up 30% of volumes transported via rail motorways during the year, and up to 50% of volumes during the peak season for refrigerated transport.
With this operator, refrigerated transporters have the possibility to benefit from an offer adapted to their specific needs (special rates on unladen return journeys), dedicated client service 24/7, and reservations until 1h before train departure.
In conclusion, today, integrating the different modes of transport is an essential step to increasing the competitiveness and efficiency of the supply chain. Multimodal transport has already proven its advantages, yet there are still a number of obstacles in the way.
A solution such as rail motorways is easily accessible, and an ideal complement to road travel which will allow you to reduce your costs and improve your competitiveness internationally.