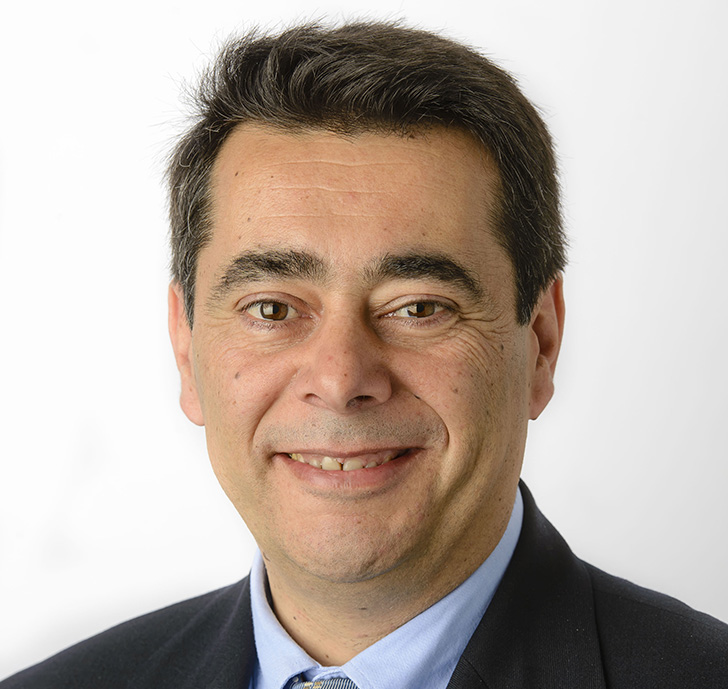 Interview of Miguel de Sanjuan, Business Development Manager Iberia at VIIA, for Barcelona Centre Logistic Catalunya.
What is a rail motorway?
A rail motorway is a system of rail transport that enables the transport of unaccompanied, conventional lorry semi-trailers that are loaded onto specially designed railway carriages. This is an intermodal means of transport which – although some points in Europe have existed for some time with different technologies – has always been conceived as a way of overcoming natural obstacles an offering a short-distance connection (Eurotunnel, Rola, etc…).
The technology used by VIIA is based on the Modalohr system and is the first time the rail motorway concept has been exported to be applied on a long distance route and to be an integral part of the international transport chain; herein lies its main innovation.
This system uses a type of wagon that represents technological innovation that will enable us to be very efficient, as the semi-trailer is loaded on the train without the carrier having to make any sort of modification in the trailer; that is, it is not necessary to invest in specific user equipment.
And why has VIIA decided to develop this rail motorway concept?
The main raison d'être of VIIA is to facilitate carriers' access to train in a simple, profitable, and ecologically sustainable way. The origin of VIIA, which is a subsidiary of SNCF, lie in Lorry-Rail, which was the first long haul rail motorway we launched in 2007 for the purpose of providing a complementary service for international freight carriers linking Spain with other points in Europe, and connecting the terminal of Le Boulou, on the Franco Spanish border, with Luxembourg.
From a commercial point of view, VIIA is a complement to the road, not a competition. We understand that the development of the railway has to be done hand in hand and in collaboration with road transport, and not as an alternative or competition to this.
Thus, ours is a collaborative model, a neutral intermodal operator working for the road and with the road to provide a joint service suited to market needs.
What advantages does a rail motorway service offer to the market?
Considering the fact that the VIIA services break down the main classical barriers of access to the railway, it is a question of proposing a fast, flexible, economic and sustainable system. For the customer, the carrier – apart from the major factor represented by the fact of not needing any investment in special material to use the service – firstly, the terminals are opened 24 hours a day, seven days a week; secondly, the high frequency of departures and circulation of trains is guaranteed, so if the carrier misses one train they can load the semi-trailer on the next one leaving six hours later; and, thirdly, to access this service, the carrier has a customer service that is available 24 hours a day, 365 days a year.
The VIIA services are multi-customers and multi-sectorial, that is, we transport trailers from diverse companies on one and the same train and these are from distinct segments: they may be semi-trailers loaded with automotive goods, refrigerated, cisterns, chemical products, general freight, etc.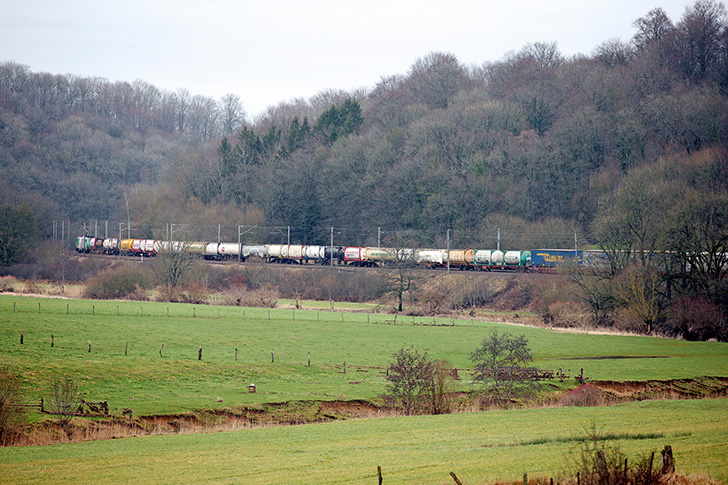 What is the main market of VIIA?
The market is made up of road carriers who carry out long distance intermodal transport operations. The mission of VIIA is to develop rail motorways in Europe. The main market in which we are active is Spain because statistics indicate that the leading country of registration of lorries crossing France is Spain. In France they aim to reduce pollution from transport, as well as to decongest their land routes, a reason why the most effective solution is to load trailers in the south of France, in our terminal in Le Boulou, and take them by train to the northern border of the cournty. Even though the customers of VIIA are from 18 different nationalities or countries, 50% of them are Spanish.
The VIIA rail motorway between Le Boulou and Bettembourg, in Luxembourg, has also been extended now with a new service to England…
Yes, since the end of March 2016 we have launched a new rail motorway service called VIIA BRITANICA, which links our terminal in Le Boulou with the port of Calais.
The great particularity of this service is that we link the railway with ships and we offer the market an integrated train and ferry service.
The sea leg from Calais to Dover is carried out due to the agreement reached with the shipping company P&O.
Now, after two months in operation, and still in its initial phase, we can say it is a success because we began with one train a day and we expect to begin to operate a second daily convoy to provide frequency of departures and to meet market demand.
The union of maritime Ro-Ro with the rail motorway, which we have called Ro-Ro rail, enables us to expand the addressable market.
VIIA is also developing an intermodal connection between turkey and France for the operator Ekol
Namely; this is a service we have launched jointly with Ekol, which correspond to the opportunity represented by expanding the addressable market: when the motorway of the sea joins the rail motorway, this is a winning combination.
With this service, lorries and semi-trailers arrive by sea at the port of sète where we load them on trains bound for the town of noisy-le-Sec, near Paris.
Likewise, another part of the Ekol lorries go from Sète to our terminal in Le Boulou to be loaded onto our rail motorway to the destinations of Luxembourg or Calais.
In other words, you are connecting a rail motorway with a motorway of the sea…
We are demonstrating that a rail motorway and a motorway of the sea can feed each other. Besides, to manage to achieve profitability in an intermodal operation, these additional volumes, this 5% or 10% of the ship or train often become a key piece. If this marriage between train and ship contributes to adding this percentage freight, the profitability of the intermodal service may be higher.
In July 2015 the project of the intermodal motorway between Barcelona and Aulnay (Paris) was presented. What is the aim of having this new service?
This is basically responding to market demand. We want to be nearer and go to more destinations. From the beginning of the operations in le Boulou until today, the progress we have had means the terminal is reaching saturation point. It was conceived to handle around two trains per day and we currently have between 4 or 6. We began in Le Boulou because in 2007, when we launched the rail motorway, we could not go by train beyond the south of France.
Our aim is to have a rail motorway terminal at the port of Barcelona. And in order to do this, we have been working with the local authorities, both the Generalitat, and the Port of Barcelona and the City Council, to build the terminal on the old river channel of the Llobregat River.
This facility would have the capacity to handle 16 trains per day, eight departures and eight arrivals, towards various destinations, the area of Paris and subsequently connect with Germany and, due to VIIA Britanica, to England too.
We are happy with the support we received from everyone and we are going to work hard so that the rail motorway can be a reality between 2019 and 2020.
Once we have this rail motorway in operation, we could offer the sea connection for instance with Tangier, because the port of Barcelona has this motorway of the sea available.
What volumes did you handle last year on your rail motorways?
Last year, we transported 65 000 semi-trailers. With the new line to England, this figure will go up. Meanwhile, the occupancy rate of our trains stands at around 95.8% and 96.2%, depending on the month.
We are running 750 meters long trains on a daily basis, some of them up to 850 meters long. These are mixed convoys of semi-trailers and containers up to 2,600 tonnes in weight. That is, if we needed to increase our transport capacity we could add this 100 meters difference in length to all the trains.
And what volumes do you expect to reach?
Our goal is to gain 10% to 15% of the market because we believe this is the part of the modal market share we can reach according to our statistics. 10% of the 10,500 lorries that cross the border of France on a daily basis via La Jonquera is a figure that is going to fill many trains.
The key element for correct operational functioning is, undoubtedly, massification. In this sense, as indicated above, we have been operating mixed trains for three years, that is, of the 4 or 5 trains from Le Boulou, half of them are loaded with semi-trailers, containers, cisterns, and mobile boxes. In other words, any unit of transport that can be handled with a crane. Thereby, the market benefits from a shuttle concept, suitable for all sorts of units.
The fact of being able to carry out a service from Barcelona will enable us, with this same configuration of mixed trains, to obtain a saturation and frequency that are basic both to gain market and for the profitability of operations.
What environmental and economic advantages are there in using VIIA rail motorways?
For each journey performed on a VIIA train, savings of 980 kg of CO2 are produced, compared to the same journey carried out by road. That amounts to nearly one ton of CO2 per journey and per lorry.
On the other hand, in economic terms, the train journey compared to the same journey by road could turn out to be between 10% and 15% cheaper.
Our businee is a business in which we transform fixed costs into variable costs and we provide value added to a new form of transporting goods.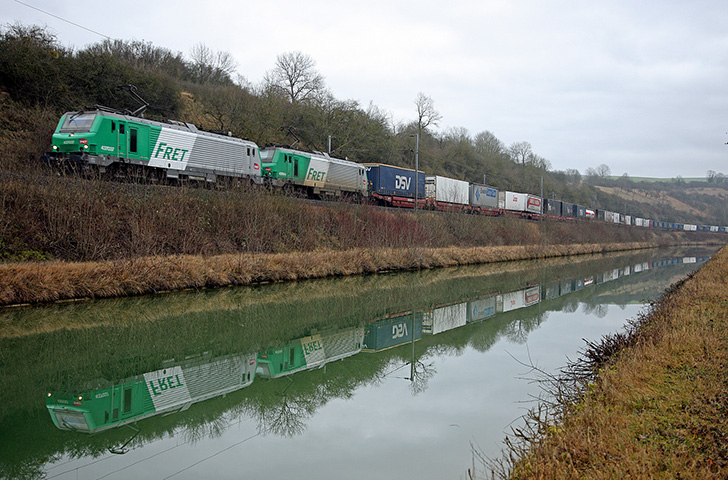 VIIA and Wtransnet have launched VIIA+, a multimodal freight exchange. For what purpose?
Actually, this is the FIRST multimodal freight exchange. VIIA+ is one more instance of our desire to approach the sector and to facilitate its access to the railway.
With Wtransnet we have developed an intranet, VIIA+, so that users of the Wtransnet freight exchange can find an answer to their needs. Through VIIA+, when the carrier reaches the railway terminal to load the semi-trailer on the train, they can offer the tractor unit that has been freed up or search for a destination haul or also obtain a return load. And the same happens at the other end of the rail motorway; the semi-trailer is offered so that a carrier can haul it or the tractor unit is offered to load a semi-trailer.
What other future projects does VIIA have?
From VIIA we are working to build a network of rail motorways in Europe. Currently our project department is focused on developing connections with Poland, Germany, Sweden and also with Italy to link our Orbassano terminal with Calais as from the last trimester of 2017. We consider there is no shortage of demand in the market. This is why from the very beginning we have chosen to develop a service adapted by and for the road. We consider the advantages of both rail and road as the ideal complement that will enable us to meet market demand.